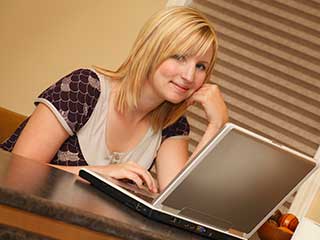 If you're looking to upgrade your windows with beautiful coverings of your choice, our team at Chula Vista Blinds & Shades is your first port of call. Our experts have been proudly serving the San Diego area for more than a decade and have built a reputation of being the top window treatment providers around. We're only a call away for all your consultation, sourcing, and installation needs.
Your Experts for the Job
Our window covering experts are our finest asset. Without them, our company wouldn't have reached the heights it did. They understand the importance of your home and business, conduct themselves professionally and most importantly, get the job done, right. Regardless of the scope of your project, you can rest assured our team will guide you in the right direction when selecting your perfect window treatment. But what's more, they'll also help you take measurements and install your blinds, shades, shutters, or drapes correctly and promptly.
Services You Can Trust
Our team places high importance on customer satisfaction. Our company employs the most knowledgeable window coverings experts on the market to help you come to the right solution for your needs and budget. When you call us for your free consultation, our team will take their time in discussing all aspects of your project and sourcing the right pick for your needs. When you do business with us, it's not only your windows that are covered. You are too.
Beautiful and Convenient Blinds & Shades
Shop with us for high-quality products of your choice. Our wide selection of products includes faux wood blinds, solar shades, Roman shades, motorized solutions and much more. There's something for everyone's fancy and budget limits, so you can rest assured that we'll come to the right solution for your individual situation. You've got your personal taste, style, and budget limits and our team has a window treatment to match them.
Automated & Motorized Solutions
Have a large number of windows or need a solution for your high-reaching window? Check out our motorized solutions - a modern treatment for your ultimate comfort and convenience. Now you'll be able to control how much sunlight comes in your living and working space with a simple click of a button - even when you aren't home. Be in constant control with our hard-wired or cordless solutions.
Get in Touch Today
Call our team today and let's discuss your project in more detail. Wonder what's the best type of drapes for your bedroom or need a solution that will filter the harsh Chula Vista sunlight? Our experts will help you choose, measure, and install your new coverings so that you can enjoy them for years.
Call Today!

Superb Products

5-Year to Lifetime Warranty

Industry-leading Experts

Prompt & Professional Services