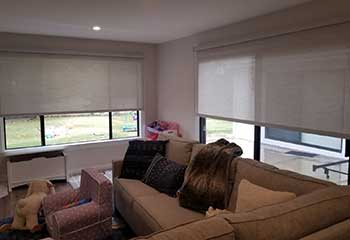 Roller Shades
Customer Issue: Ms. Kelly's front room required new window treatments, as the current ones had become faded from the sun.
Our Solution: After going over several options with Ms. Kelly, she felt that roller shades complemented the room and created satisfying solid lines. We assisted her in picking out a deep purple sheer fabric to allow in some natural light. Our technicians used the specifications of each window to make the shades to fit them precisely, and afterward, we put them in.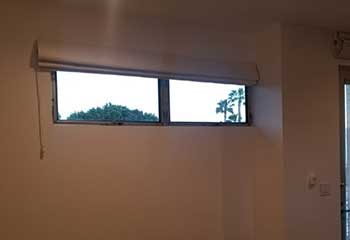 Motorized Blackout Blinds
Customer Issue: Being a shift-worker, Mr. Young needed complete control over how much light entered his bedroom and when.
Our Solution: The neat look of blackout blinds was exactly what this customer wanted. We measured the windows so we could tailor the blinds to fit them without letting even the smallest crack of light in. As soon as we finished creating them, we returned to Mr. Young's home and completed the installation. Finally, we showed Mr. Young how to use Siri to operate them.
Dustin Young
- Chula Vista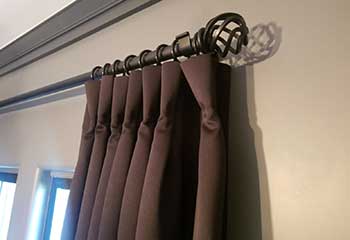 Blackout Curtains
Customer Issue: Mr. Rose works during the night, and has to sleep during the day. He reached out to us to install some kind of blackout window coverings that would help him sleep easier.
Our Solution: Our professionals showed the customer different blackout options for his bedroom windows to find what would best complement the area. Thanks to having a large space, our experts felt curtains would accentuate that. Mr. Rose agreed with our assessment and felt that they were the best mix of functional and aesthetically pleasing for his needs.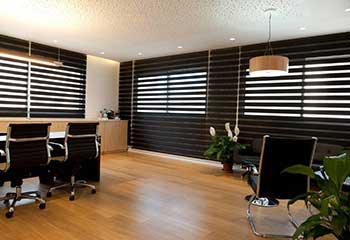 Faux Wood Blinds
Customer Issue: This customer needed new blinds for her office and was looking for something refined but not too pricey.
Our Solution: Our professionals consulted with the customer and suggested faux wood blinds that would achieve the lovely, natural look of wood blinds while being more affordable. Ms. Atkins agreed that this would be perfect, and after determining the wood staining color she wanted, our team got to work creating each set to fit the windows precisely and installing them.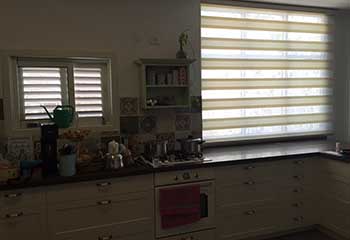 Layered Shades
Customer Issue: Mr. Hicks asked our team to install new blinds in his kitchen and foyer.
Our Solution: Mr. Wilson picked out the new layered shades he liked best and our technician measured each of the windows and then ordered the shades. Once they arrived, we installed them to his complete satisfaction.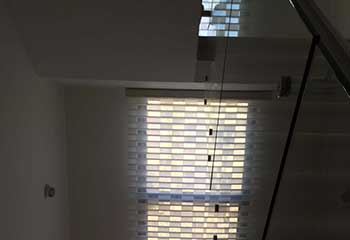 Sheer Shades Installation
Customer Issue: Mr. Navarro asked for our help in suggesting new blinds for his office.
Our Solution: Our technician discussed several options with Mr. Navarro and he decided that sheer shades would be perfect for his office. We measured and ordered the blinds and installed them in Mr. Navarro's office to his complete satisfaction.
Juan Navarro
- National City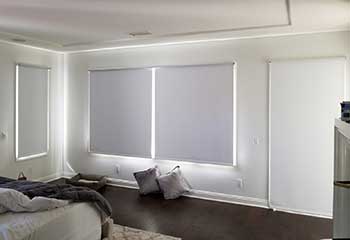 Flat Roller Shades Installation
Customer Issue: Mrs. Hancock wanted us to install new shades in her bedroom.
Our Solution: Our team worked with Mrs. Hancock in deciding on new flat roller shades for her bedroom. We measured each of the windows, ordered the shades, and completed the installation the day after they arrived to the customer's satisfaction!